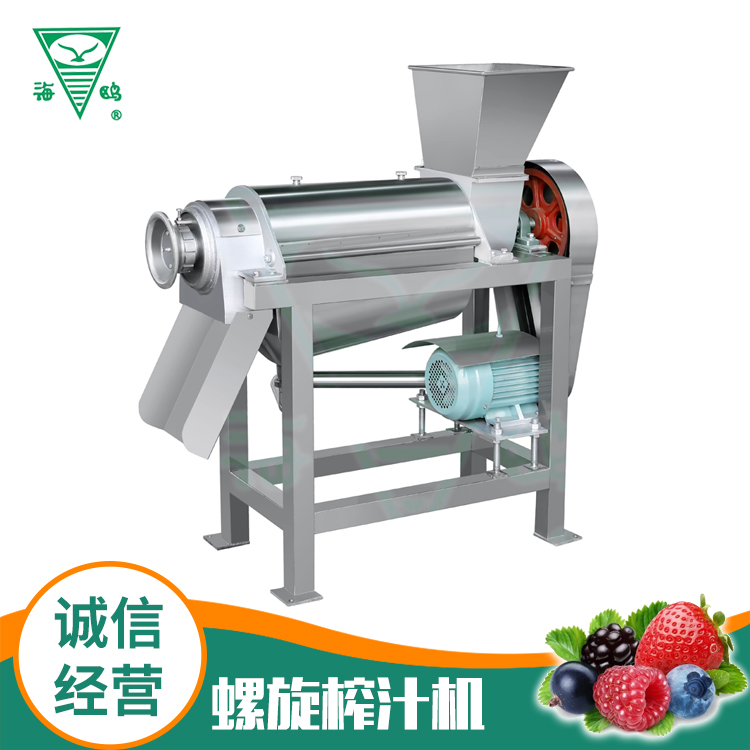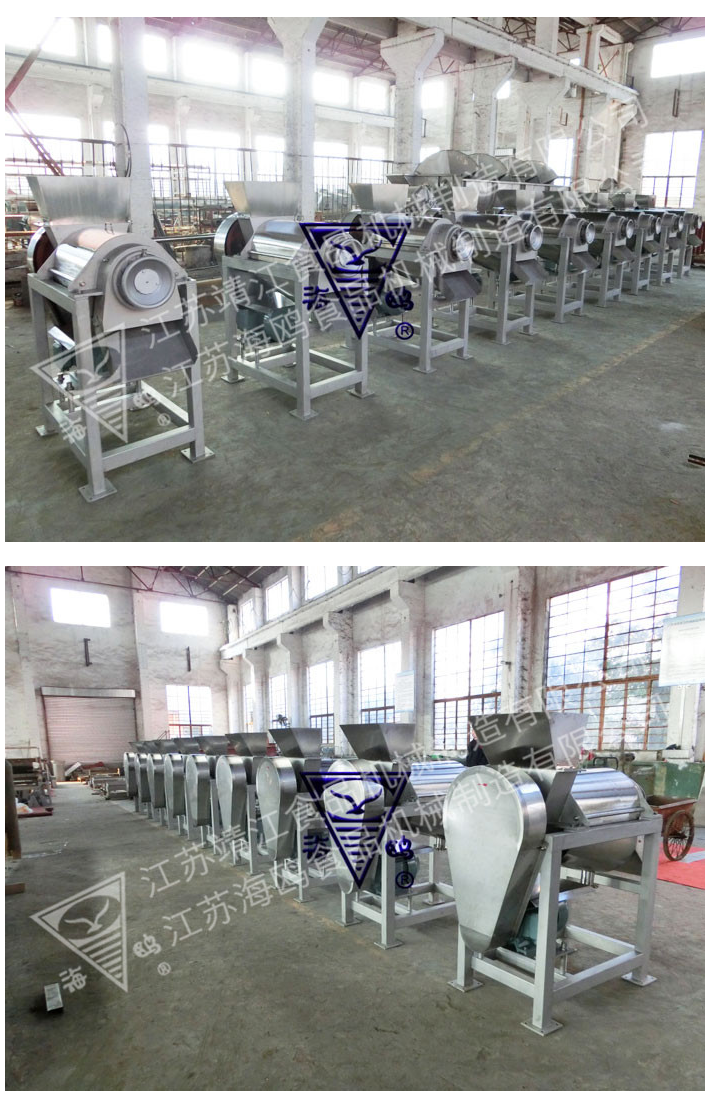 LZ spiral juicer
This machine is mainly used for pressing fruit and vegetable juice.
The equipment is composed of frame, feed hopper, front support, screw, skeleton, screen, rear support, handwheel bearing seat, etc.
The main component of spiral juice pressing is the spiral. The bottom diameter of the spiral gradually increases along the direction of the slag outlet and the screw pitch gradually decreases. When the material is pushed by the spiral, the volume of the spiral chamber decreases, forming the material pressing. The rotation direction of the spiral spindle is clockwise when looking from the feed hopper to the slag chute. The raw materials are added into the feed hopper and pressed under the promotion of the screw. The squeezed juice flows into the juice container at the bottom through the filter screen, while the waste is discharged through the annular gap formed between the screw and the tapered part of the pressure regulator. The axial movement of the pressure regulator can adjust the size of the gap and adjust the juice yield.